The Wines


Our vinification philosophy, is typical of the Alsace wines.
The identity and characteristics of each grape variety is respected so as to have high quality wines for gastronomy but also festive and convivial events.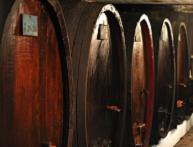 All the typicity of Alsace in the 7 grape variety and the Grand Cru Mandelberg
Sylvaner offers a light and delicate touch as an accompaniment to all shellfish (oysters, scallops, clams, etc.), as well as fish, charcuterie, or simply enjoyed on its own. Appreciated like this, it is ideal as an easy-drinking summer wine.


Pleasant and soft, with medium acidity, representing a solid middle-ground within the range of Alsatian wines, Pinot Blanc can easily accompany starters or main courses. It pairs well with simple dishes such as fish, white meats, poultry and egg-based dishes (omelettes, eggs benedicte, quiches, etc.). It is also delicious with soft cheeses.

Riesling is characterized by intense freshness that can be appreciated from start to finish, whilst the mid-palate is defined by opulence and richness. The body, both racy and delicately fruity, makes this wine an ideal partner for gastronomy. Riesling from Alsace possesses unique and distinctive flavours that develop great intensity. It is a wine that can improve in bottle over several decades.

Our Riesling Grand Cru Mandelberg is a marl and limestone terroir wine. Complex, mineral and spicy, finishing with lemon and grapefruit flavours.

Alsace Muscat is perfect for whetting the appetite. It is served as an aperitif at some of the finest restaurants in Alsace. Unlike many wines, Muscat is an excellent pairing for asparagus. It brings out the best in light, vegetable-based dishes, both cooked and raw.

Pinot Gris is a wine whose strong personality pairs with richly flavoured dishes, and is the Alsace white wine that most successfully accompanies dishes most often intended for red wines.
Game, veal, pork and poultry, particularly when served with rich sauces, roasts, kidneys, mushrooms, risotto, polenta, etc. make this an ideal autumn pairing wine. Because of its balance between richness and crisp freshness, it is delicious with both sweet and sour flavour combinations. Foie gras, served in a variety of ways, delights in its presence. Its many qualities also make Pinot Gris a delicious aperitif wine.

Gewurztraminer is a full-bodied wine, with solid structure and a round fullness. With Gewurztraminer, the freshness is always more subtle than with other Alsace grape varieties. In tasting this wine, one rediscovers the complete aromatic palette.
Gewurztraminer pairs beautifully with spicy dishes and strong cheeses such as Munster, and equally well with foie gras and the most intensely flavoured aromatic herbs and spices. In addition, it is the ideal partner for Asian cuisines such as Chinese, Indonesian, Vietnamese, Malaysian, Thai and Indian.

Our Alsace Pinot Noir is a, fresh wine revealing flavours of cherry, raspberry and blackberry, and soft tannins. Our Alsace Pinot Noir pairs well with white meats and poultry, certain cheeses, and because of its mellow tannins, can even accompany fish beautifully. International cuisines should not be overlooked as suitable partners: Middle Eastern and Moroccan dishes (hummuus, tabouleh, lamb tagine and couscous) are an excellent match for these wines, as are less sweet chocolate desserts and desserts based on red fruits or berries.


The Crémant d'Alsace Brut is made in house since 1982
Crémant d'Alsace is a sparkling wine made according to the traditional method, with Pinot Blanc and Chardonnay. The wine undergoes a second fermentation in the bottle, which gives a lively, delicate sparkle.
Our Crémant sold only after several years ageing in the bottle is light and fruity with fine bubbles ideal as an aperitiv or festiv events and even several meals.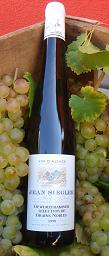 The "Vendanges Tradives" (Late harvest) and "Sélection de grains nobles"
Our Gewurztraminer and Pinot Gris "Vendanges Tardives" are made from grapes, picked when over-ripe, generally several weeks after the official start of harvest.
In addition to the specific grape variety and its unique aromatic and flavour profile, great intensity results from the process of concentration and the development of Noble Rot (Botrytis Cinerea).
We obtained our 1998 "Sélections de Grains Nobles" thank to an exceptional mix between meteorology, ideal vineyards and the successive hand-picking, in several passes, of grapes with Noble Rot (Botrytis Cinerea).
The concentration renders the identity of the specific Gewurztraminer varietal more subtle, creating greater overall intensity, complexity and exceptional length.
The smoothness of the "Vieilles Vignes" (old vineyards)
In our estate, we preserved vineyards planted for more than 60 years so as to make very special Pinot Gris and Gewurztraminer. These vineyards have very deep roots and produce less grapes, this enables us to produce very rich, aromatic and complex wines.

Our home wine : the Clos des Terres Brunes
In Alsace apart from the Edelzwicker, it's quite rare to find blended wines and also "Clos" (wall closed areas).
With our Clos des terres brunes, we propose both in one.
The Clos des Terres Brunes is a wine issued from a blend of grapes (Riesling, Pinot Gris, Gewurztraminer and Muscat) planted in the "Clos" area around our cellar.
The different grapes are harvested and put altogether in the press, the fermentation of the blended juice makes a harmonious and unique wine.

CLOS DES TERRES BRUNES - JEAN SIEGLER (E.A.R.L)
26, rue des merles - 68630 MITTELWIHR - FRANCE
Tel : (33) 03.89.47.90.70 - Fax : - Email : jean.siegler@wanadoo.fr
SIRET : 304515091 - APE : 0121Z - N°TVA : FR61304515091
au capital social de : 144 750,00 €
L'abus d'alcool est dangereux pour la santé