The Estate
History and know-how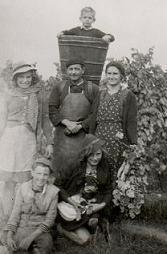 The Character, the passion, and the expertise of today's Jean SIEGLER - Clos des terres brunes is the result of two centuries of history
Jacques Siegler, the son of Balthazar Siegler, born in Mittelwihr in 1643, creates our estate in 1784.
In 1933, Jean Ernest Siegler establishes the winery at the Clos des Terres Brunes, in the middle of the vineyards. Every year, the nature's season cycle has been animated by the passion of men transmitting their know-how mixed with the best of the latest winegrowing techniques.
Today, visitors can still admire a wonderful oak barrel cellar where our future wines developp their aromas near a modern press that enables us to extract the grapes' juice in the best conditions.
Un terroir exceptionnel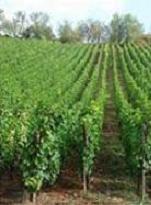 The Clos des Terres Brunes estate is situated on the hill of Mittelwihr, also called "Alsace's Côte d'Azur" because of the micro-climate enabling the harvest of almonds each year in August.
Mittelwihr is the heart of the wine route where you can find the famous « Perles du Vignoble ».
The combination of the rich soils and the sunny and dry semi-continental climate (one of the dryest places in europe) is an exceptionnal advantage to produce our high quality range of wines.
Since the Romans, there's a hill in Mittelwihr where vineyards are surrounded by almondtrees. This particular hill became a grand cru the "Mandelberg" (almond hill).
Every year, it gives birth to a marvelous Riesling Grand Cru Mandelberg,
Taking the best of a preserved nature

Thank to our knowledge of the vineyards and of the different ways of culture, our goal is to grow the different grapes so as to respect their caracteristics and find their best expressions in our glasses.
Therefore, the grape production is limited so as to have good quality fruits and juice.
The cultural mode of our estate is based on a sustainable agriculture, by combining the best practices and techniques of a clean agriculture.
CLOS DES TERRES BRUNES - JEAN SIEGLER (E.A.R.L)
26, rue des merles - 68630 MITTELWIHR - FRANCE
Tel : (33) 03.89.47.90.70 - Fax : - Email : jean.siegler@wanadoo.fr
SIRET : 304515091 - APE : 0121Z - N°TVA : FR61304515091
au capital social de : 144 750,00 €
L'abus d'alcool est dangereux pour la santé